INTERCONNECTED EARTH:
a social and material exploration of entanglement as exchange through weaving and natural dye

week long workshop at
School of the Alternative 2019
to view all worksheet responses please click here
We questioned the constraints and construct of a loom and utilized the inherent architecture of the Gymnasium of the original Black Mountain College to create a collaborative weaving. The gym transformed into a space for people to experiment with the grid matrices of the loom, which paralleled exploring the parameters of life.
Students learned how to naturally dye yarn with foraged plant matter and food waste, and create their own loom and tapestry weaving with the yarn. We discussed our relationship to land, the intrinsic value of nature, what it means to embed one material within another, and what it means to create a collaborative weaving.
Together, we activated the consciousness of cloth, and its inherent architecture as a gathering space.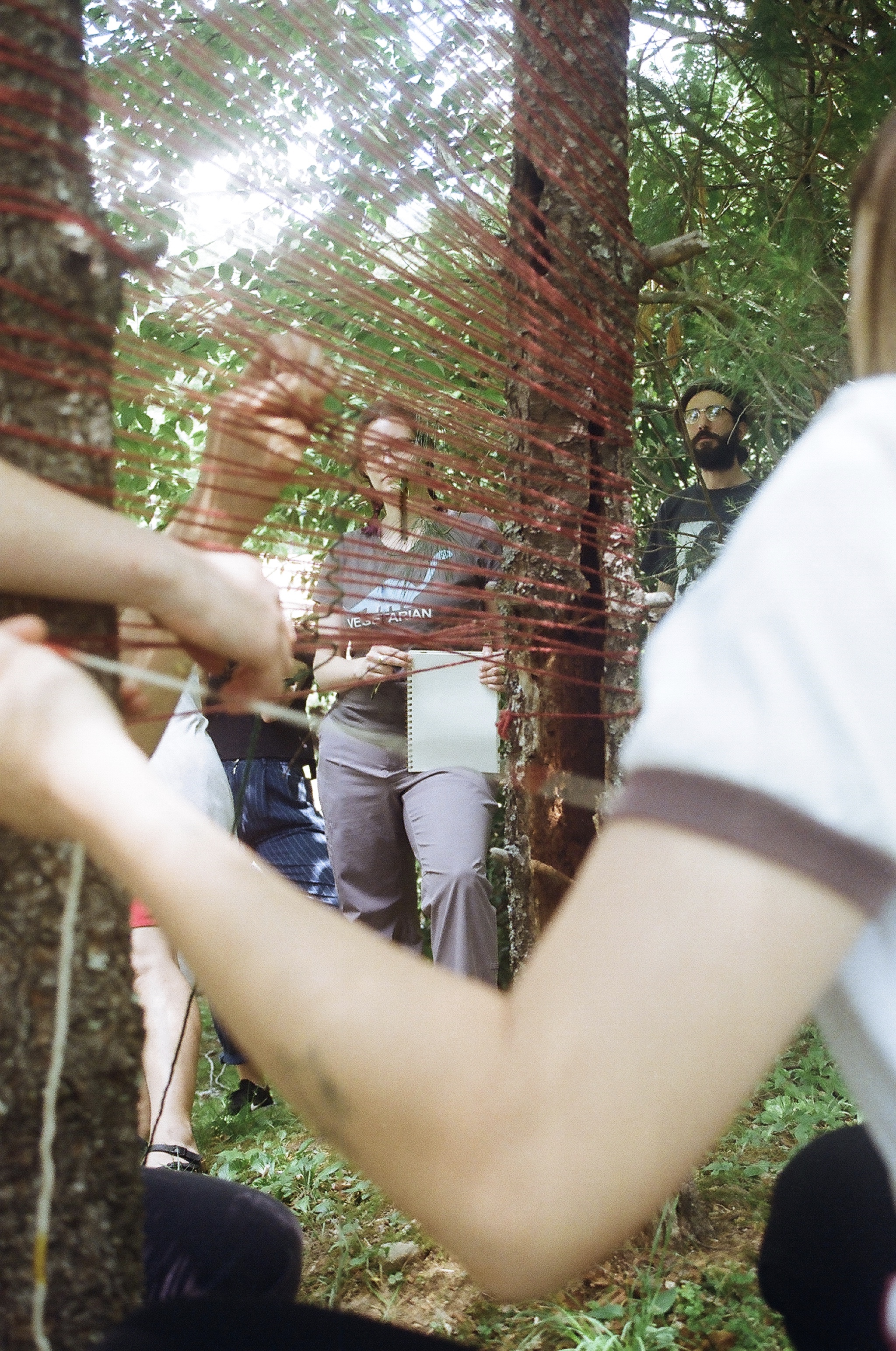 using trees as looms
photo by KT Murray
wool dyed with beets, birch bark, carex berries, and red cabbage
photo by Bronwyn Walls